Conference Venue and Hotel:
Mercure Hotel MOA Berlin
Stephanstraße 41
10559 Berlin, Germany

Discounted Room Rate - SOLD OUT! :
€126/s €142/d (non cancelable)
€136/s €152/d (free cxl 7 days)
**Includes breakfast
Click Here to reserve your sleeping accommodations. You will need to identify yourself as a Cambridge Innovation Institute or BioIT World Europe Conference attendee to receive the discounted room rate with the host hotel. Reservations made after the cut-off date or after the group room block has been filled (whichever comes first) will be accepted on a space - and rate - availability basis. Rooms are limited, so please book early.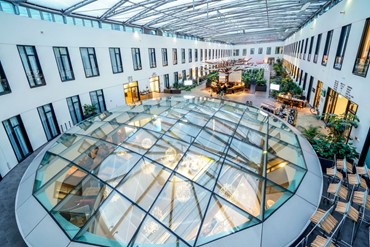 ---
Top Reasons to Stay at the Mercure Hotel MOA - Berlin
Conference is taking place at the Hotel no travel necessary!
The hotel is comfortable and Stylish with plenty of amenities like restaurants, gym and modern guest rooms. A perfect home away from home while attending the conference.
The hotel is close to major attractions and within walking distance to great shopping, dining and much more.
We understand that you have many choices when making your travel arrangements. Please understand that reserving your room in the CHI room block at the conference hotel allows you to take full advantage of the conference sessions, events and networking opportunities, and ensures that our staff will be available to help should you have any issues with your accommodations.
HOTEL SCAM ALERT:

It has come to our attention that some of our conference participants are being targeted in a hotel scam. We do not utilize any third party hotel booking services. If you are contacted by any company other than Cambridge Innovation Institute (CII) or any of CII's divisions (including Cambridge Healthtech Institute and Cambridge EnerTech) please do not do business with them. These companies may ask for advance payment, and should you contract with them, you may be unable to confirm, make changes or receive a refund, and reservations are often canceled without advance notice.
---
Join Us in Berlin!
Berlin is considered a cosmopolitan city of culture, politics, media and science. The universities, research institutions, sporting events and museums of Berlin enjoy an international reputation. The metropolis carries the UNESCO title 'City of Design' and is one of the most visited centers of the continent. Berlin's architecture, festivals, nightlife and diverse living conditions are famous worldwide.
For information on discovering & visiting Berlin please go to: Visit Berlin
For getting around the city, please visit: Getting around Berlin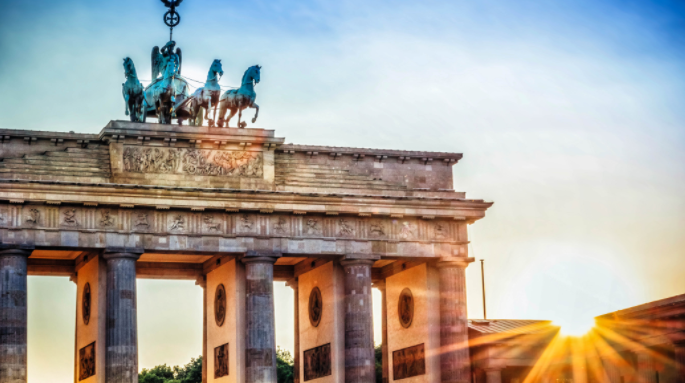 ---

Can't Join Us In Person?
Connect from anywhere
Join via our robust virtual platform and access these dynamic features.